Ron Oates
Home| Music| Ballet Syllabuses| Complete Recitals |Secrets Of Running A Successful Dance Business | Year Long Programs | Other Dance Products| Artists Bios | Privacy Statement | Order Form | Teacher's Workshop
---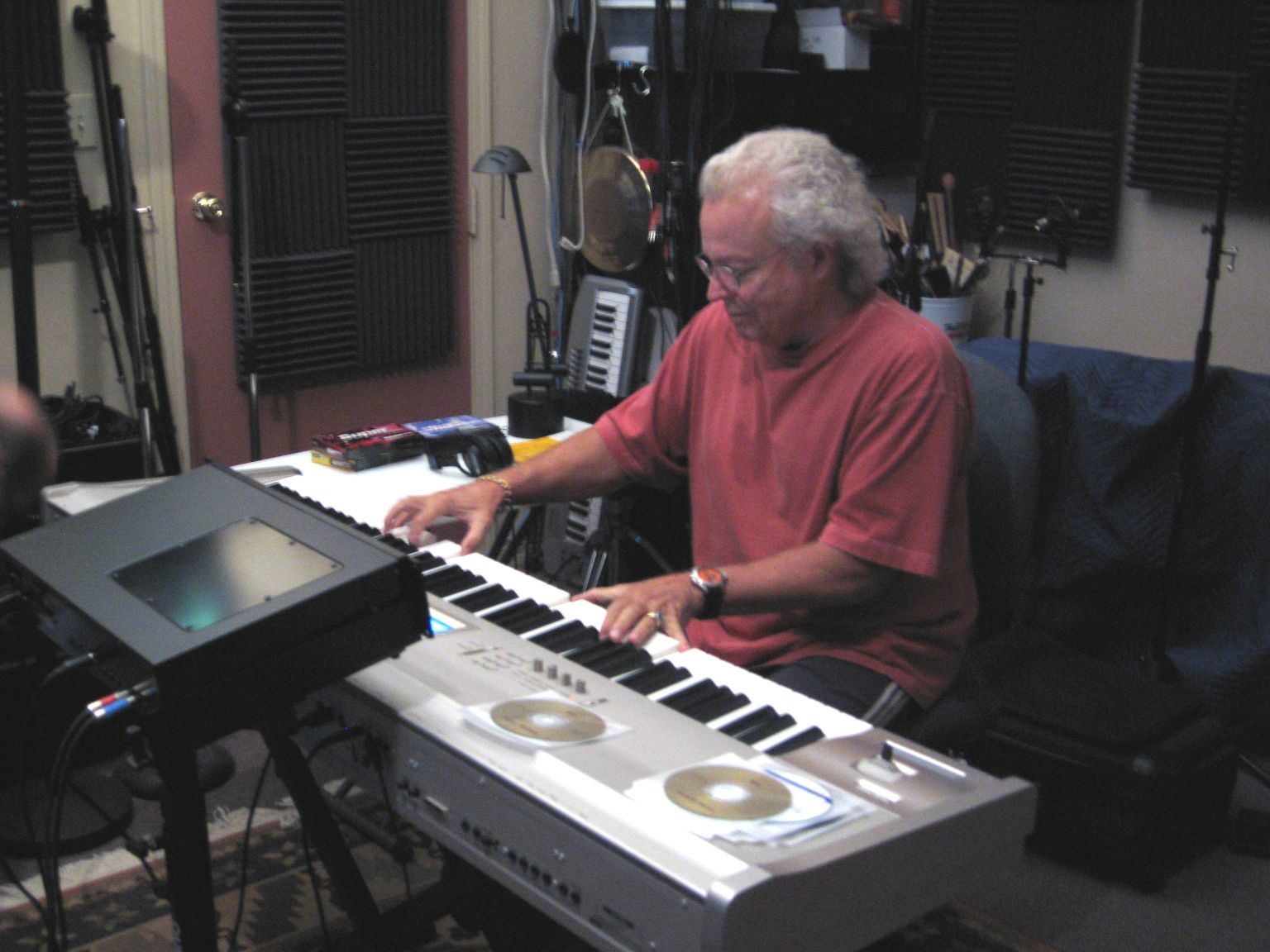 Ron Oates' name is a familiar one to anyone who has ever read the back of an album cover, or a CD insert. His list of friends and artists with whom he's recorded, sounds like a page from "Lifestyles of the Rich and Famous".
A 38-year veteran of the music industry, his contributions as a keyboard player, arranger, producer, and writer are often referred to as "impeccable" by his peers. He has worked with such greats as Gladys Knight, Olivia Newton-John, Anita Pointer, Dolly Parton, The Oak Ridge Boys, Eddy Arnold, Lefty Frizzell, The Judds, Keith Whitley, Marty Robbins, Bobby Goldsboro, Dottie West, Linda Davis, Sawyer Brown, and the list goes on. His credits as a producer include such diverse artists as Engelbert Humperdink, Vern Gosdin, Cristy Lane, Doug Supernaw, Maurice Williams and the Zodiacs, Dobie Gray, and many others. When the new, $37M Country Music Hall Of Fame and Museum opened May 17, 2001, Ron was honored to be the first recording pianist/arranger to be included in the museum's permanent tribute to studio musicians. One of his famous keyboards and some of his hit arrangements are on display there. He is… "one of the major creative forces behind an amazing list of hit records, and millions of record sales".
Ron was born in Washington D.C. Following college and a five year stint with the Navy Band, Ron and his son made the move to Nashville in late October, 1969. In November of 1969, Ron played on his first hit record, with singer Bobby Goldsboro. From that point on, his music career has spanned from records, to jingles, to motion picture sound tracks.
His talents brought America's famous jingles to life, such as McDonalds, Burger King, RC Cola, 7-UP, Kraft, Miller Beer, Coors, United Airlines, and we cannot forget the most notable commercials of all, the famous, "Where's The Beef". His film credits include such hit titles as "Best Little Whorehouse in Texas", "Nine To Five", "Sesame Street-Follow That Bird", (which won a Grammy in 1985 for best children's album), "Smokey And The Bandit", and the themes from "The Exterminator" and "The Buddy System" (entitled "Here's That Rainy Day", performed by Gladys Knight and the Pips).
You can hear Ron's music on our Creative Movement CDs volumes 1-5
and on our Circus Recital CD
Ron Oates is indeed one of the most talented and gifted all around musicians of our time. He truly knows how to bring a song to life, and has been a major part of the formula of success for many careers over the past 38 years. He is, indeed, one of "...the boys who make the noise on 16th Avenue". Check out Ron's web site.
© 2002 4Danc'eM, Inc. All Rights Reserved